Retreat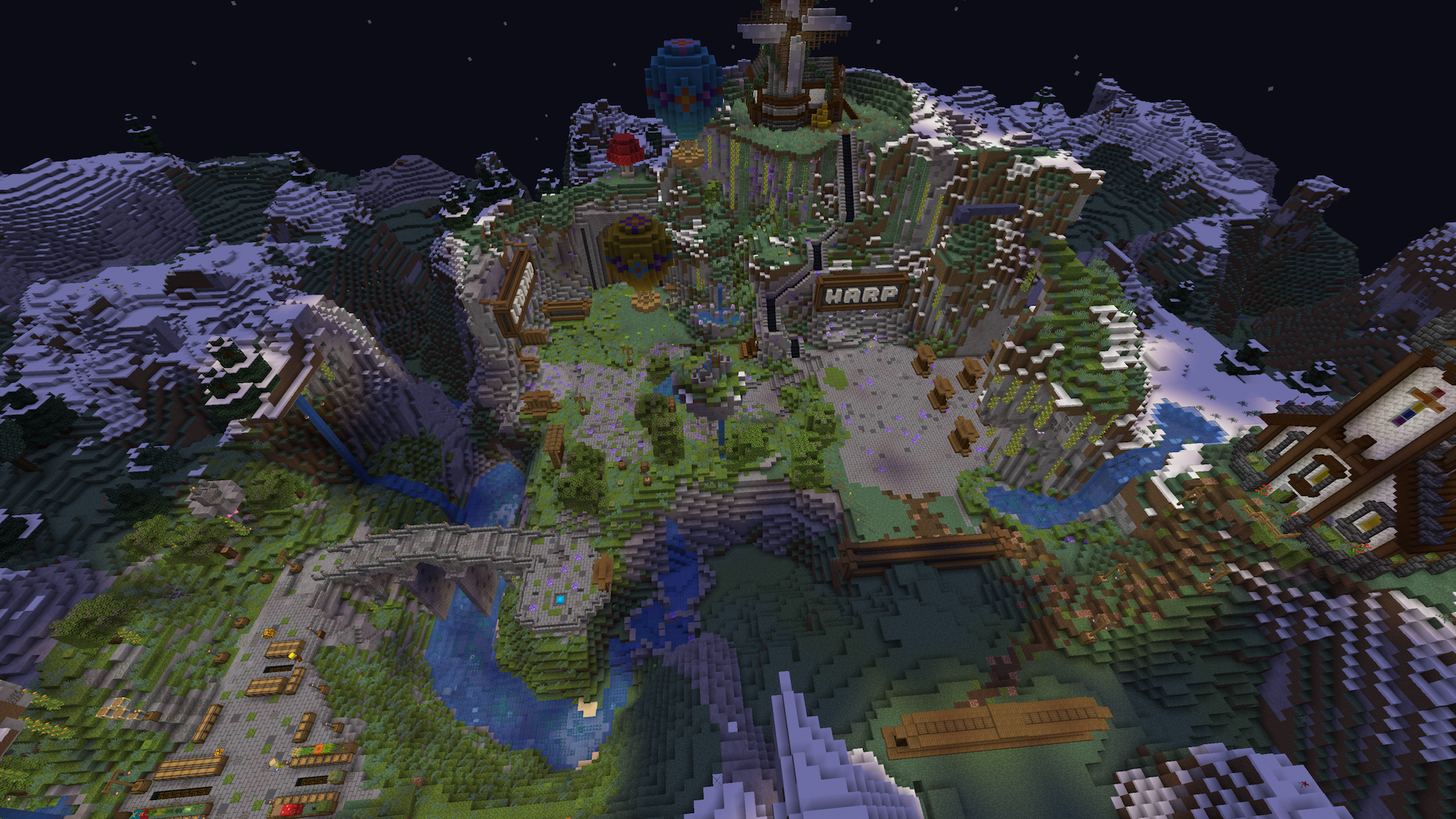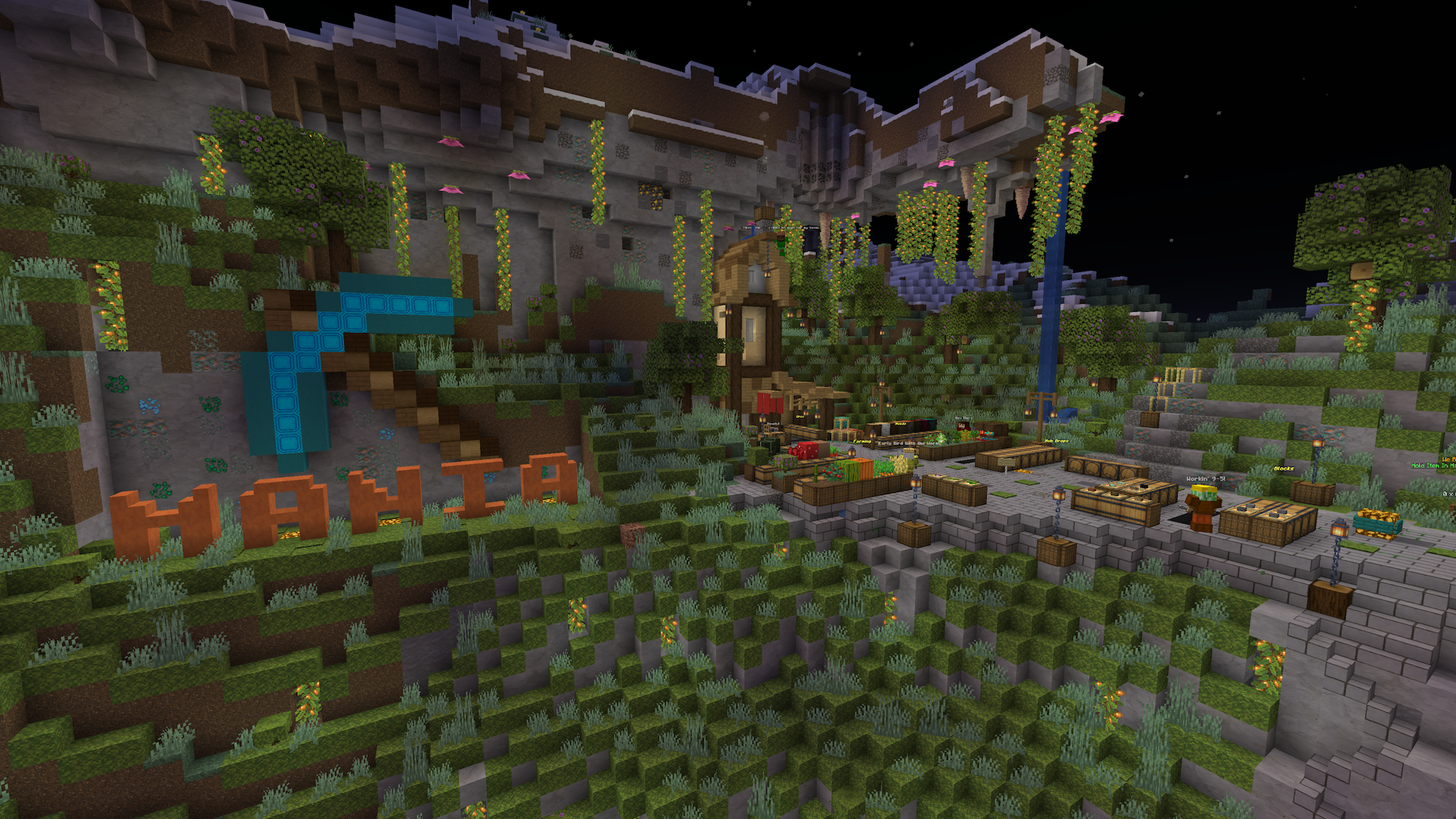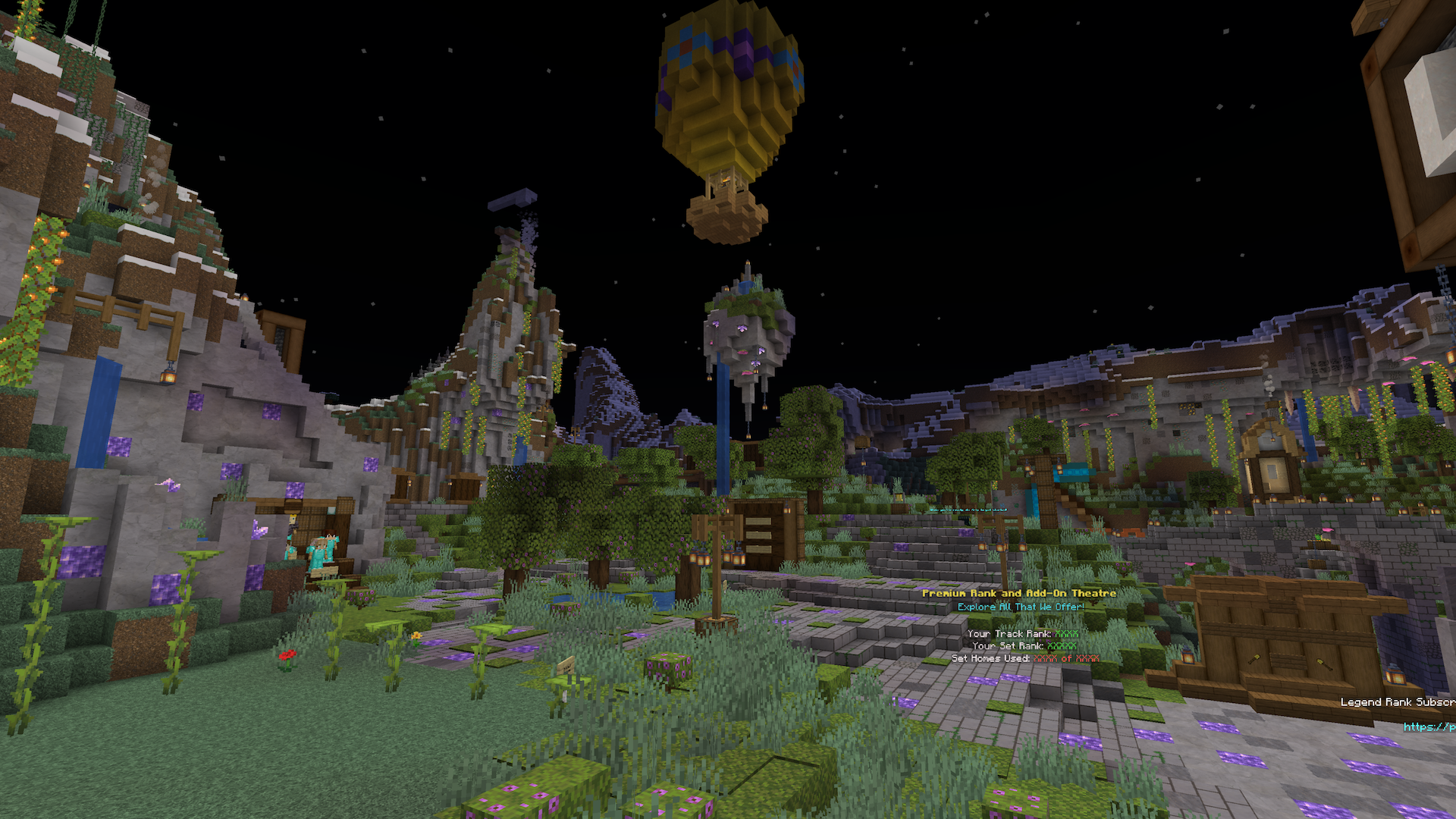 Warp: /warp retreat
Builders: Blade_Scream, RussellingLeaves

About:
Why we chose the design was because we wanted to test out the new blocks, textures, and builds.
---
Dome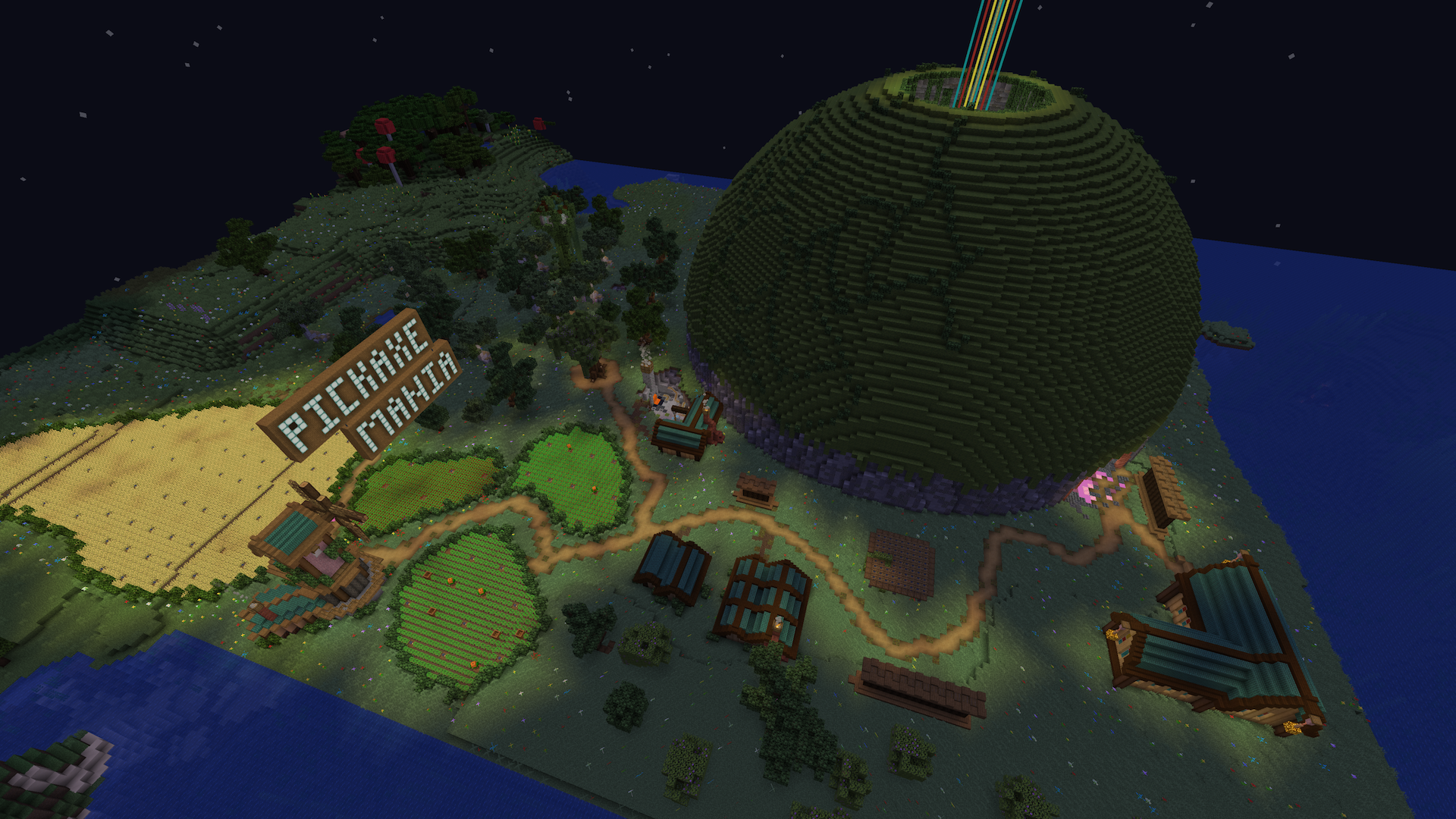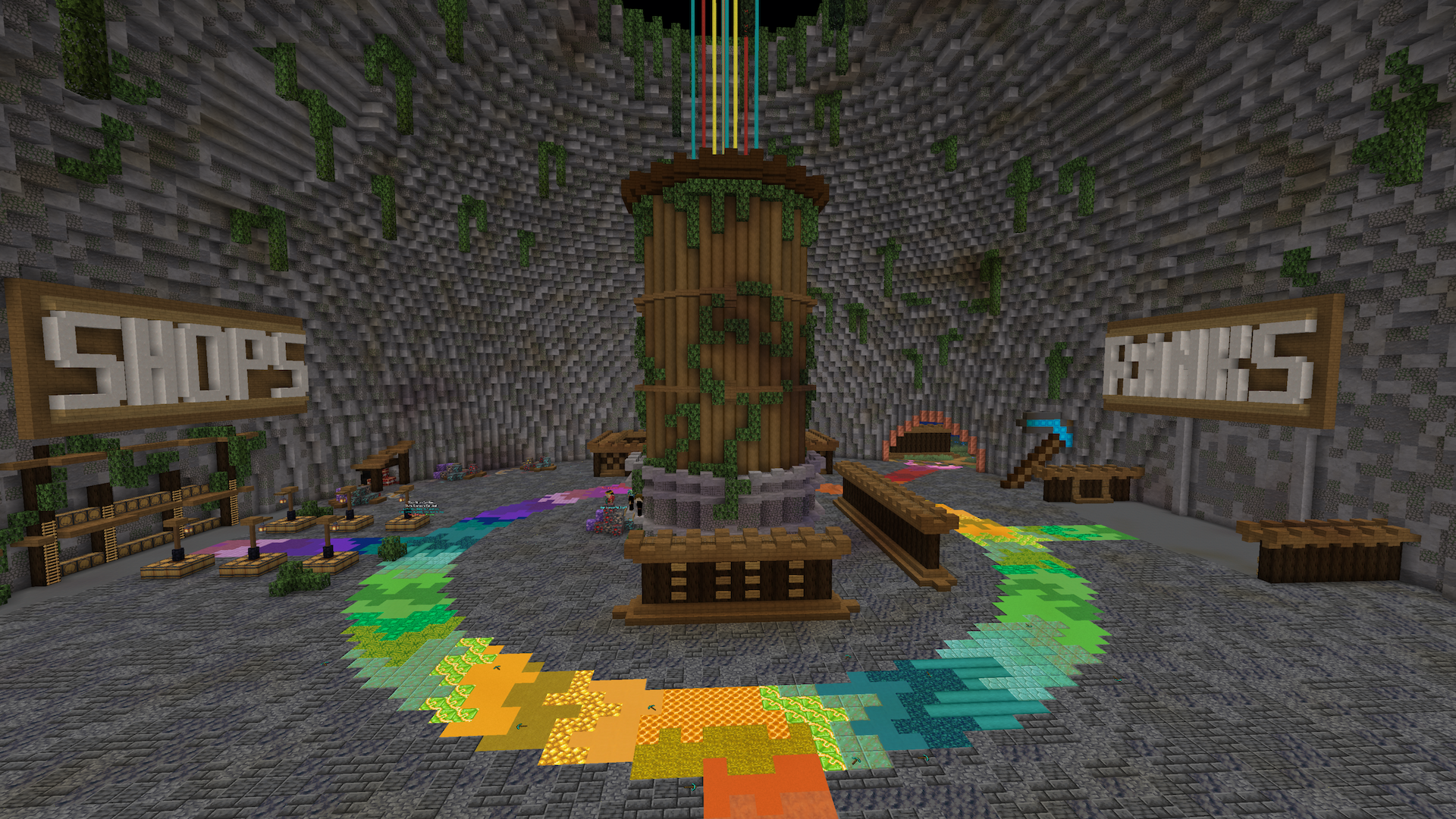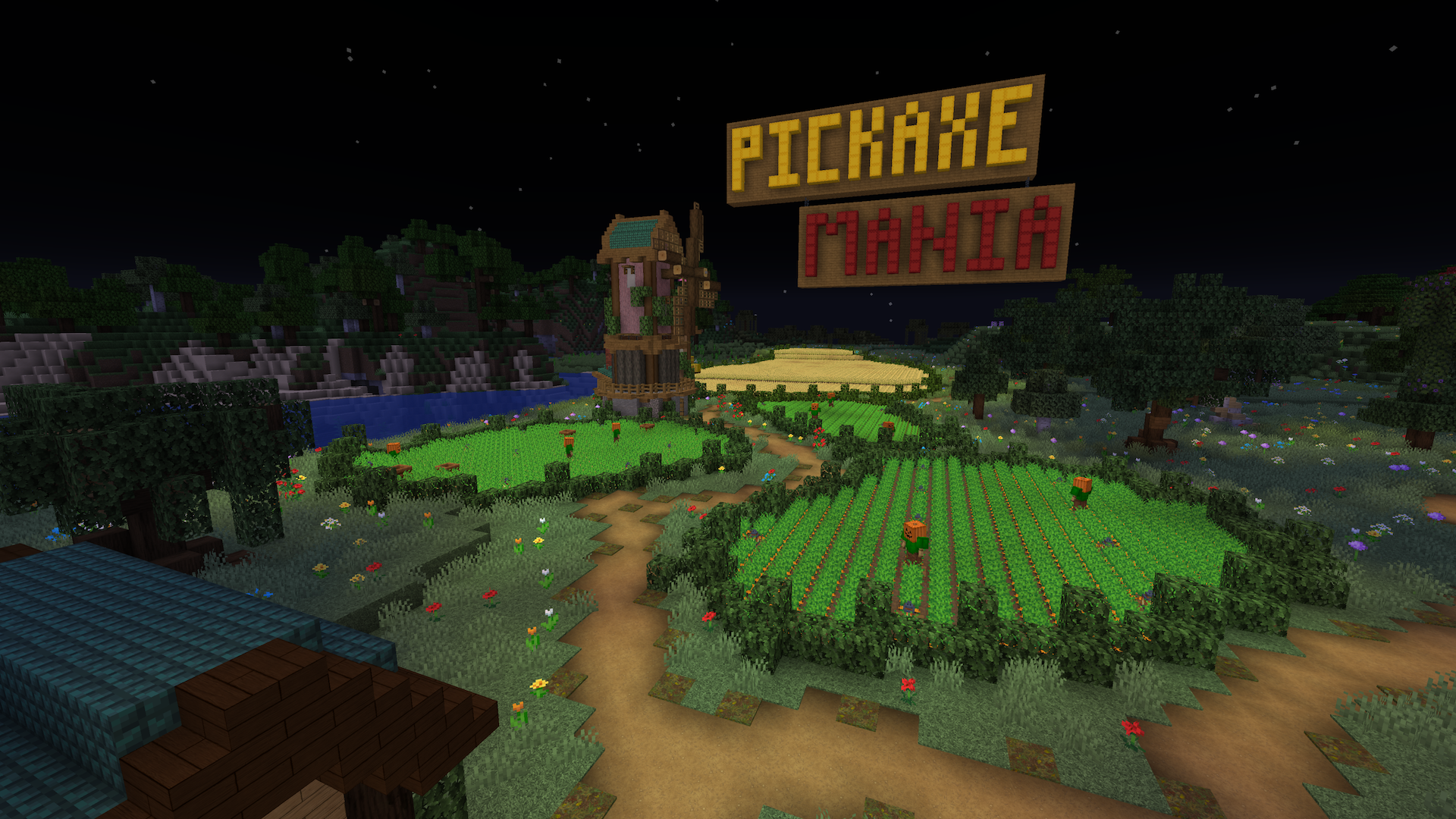 Warp: /warp dome
Builders: Mysteryteller29, YaGirlHope, 2Horsefans, zKathyZ
About:
We wanted to make an area where players can learn and have a nice area for people to hang out with their friends at.
---
Pirates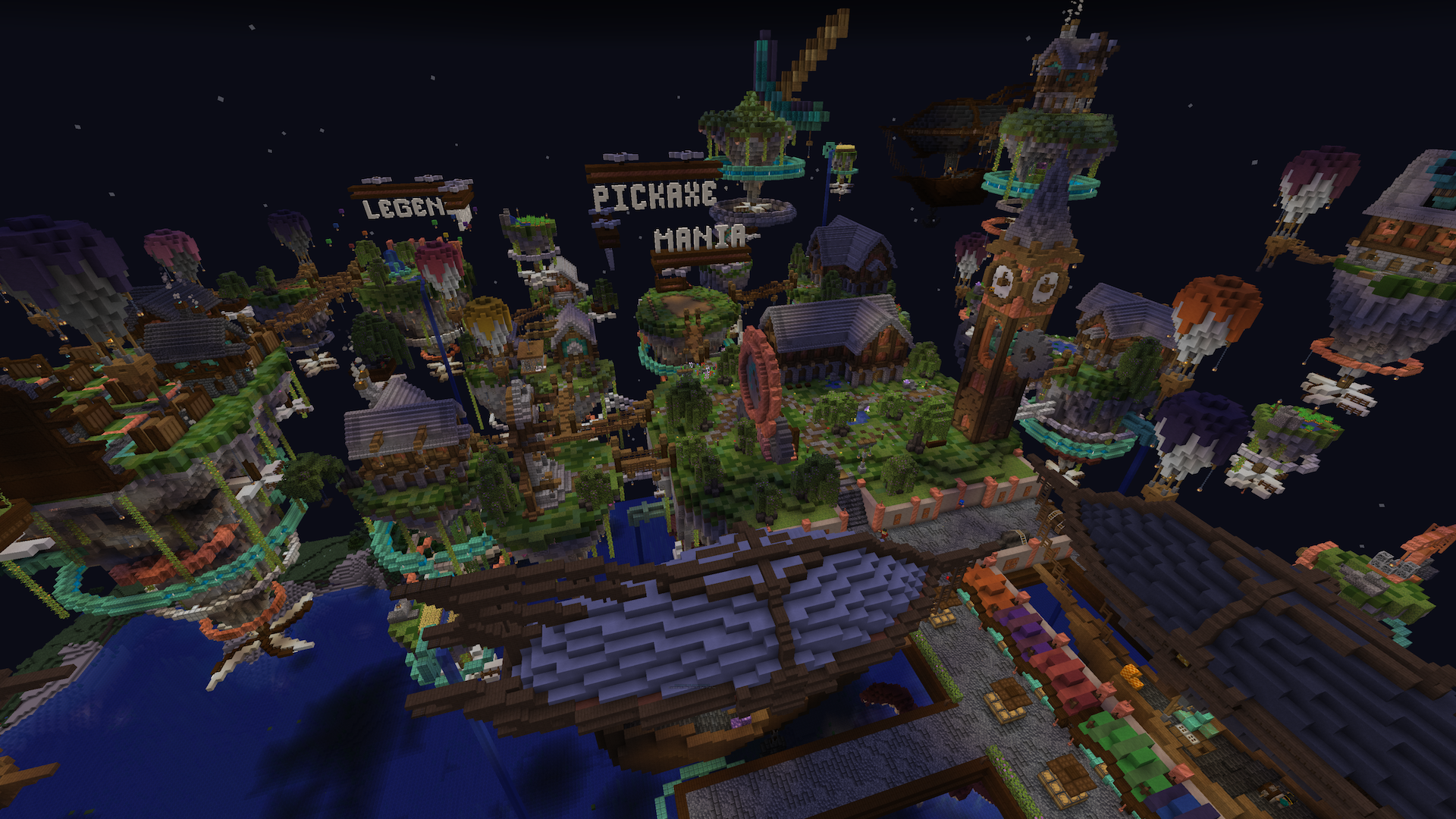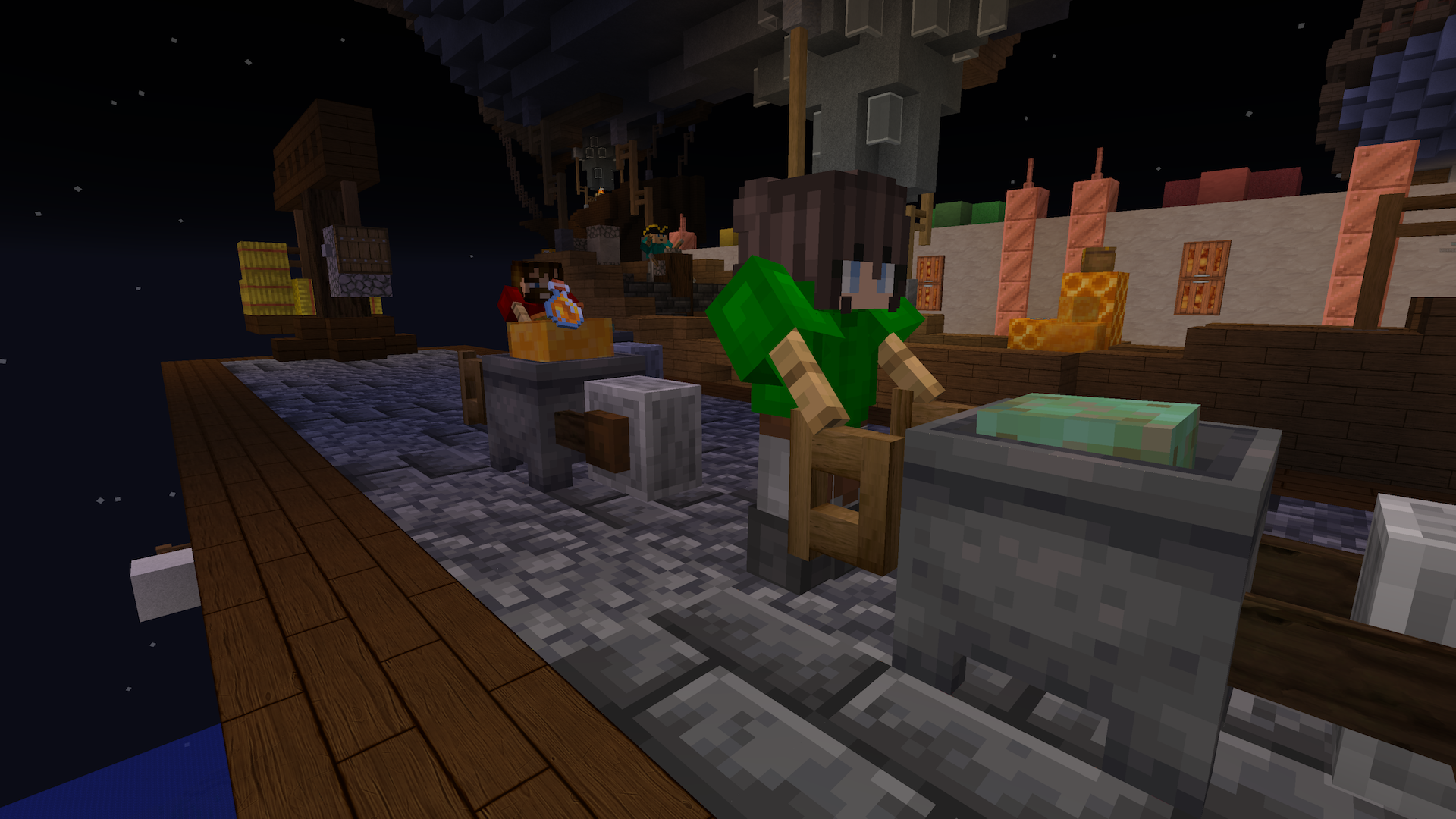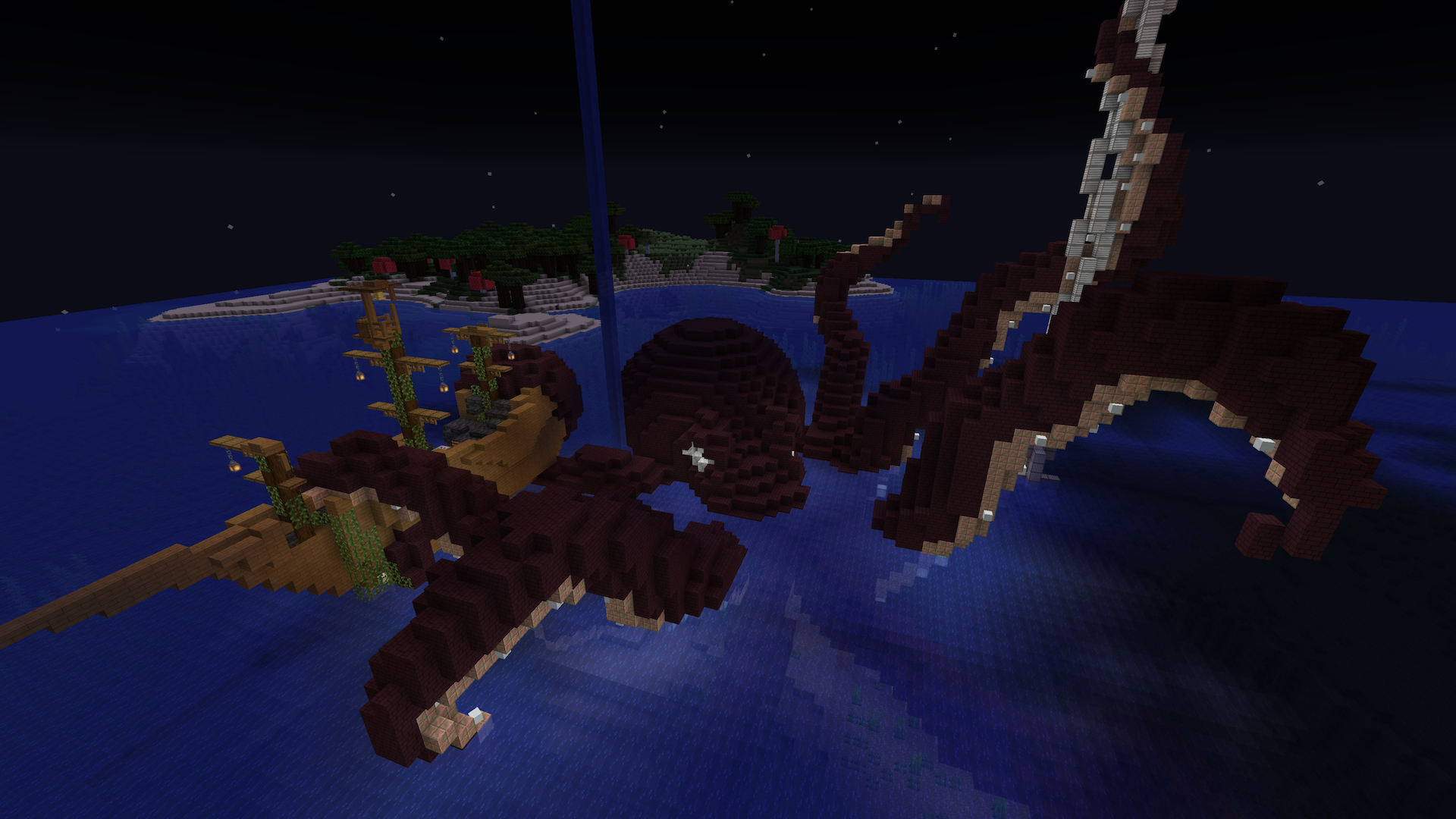 Warp: /warp pirates
Builders: JediTempleKing, jeditempleking_2, cryxbby, midnxght_, Melxn
Video: https://youtu.be/J3OrDqRyOM0 [submitted by team]

About:
When we thought about what theme to use we knew we wanted to do something with pirates. We thought sky pirates would be cool because there haven't been many spawns in the sky, but many cave themed spawns. Then we decided on steampunk sky pirates, since none of us have really gotten a chance to build in the steampunk style before, this allows us to introduce the newer blocks into the spawn without directly making a cave or stone themed build.
You spawn in on an airship, greeted by the "Welcome to PickaxeMania" sign. Once you disembark the ship, on the port you'll see CupCakeGirlx, KansasCityGirl, mary2128 and RoelandCache telling you a bit about the server. Also on port you will find the server shop along with server features and plugins. As you explore the spawn you'll find parrots and some easter eggs.
On the main island you'll find the staff team podium, the inn and a beautiful clocktower. The inn contains information about jobs and playtime rank ups. Branching from the main island you'll find the town hall listing all the general rules and where to find more details about the rules. You can also find the voting island and if you go past the voting there you'll find the church.
Also branching from the main island is a portal that will lead you to the player promotion boards along with Legend rank and add-on promotion. The player promotion island has a darker, black market look to it. Connected to the Legend rank and add-on island is a hot air balloon port island, which you can sit inside the balloons, you can actually sit in any of the hot air balloons spread around the spawn (if you can get to them).
Our spawn also offers multiple wonderful views and secrets the player can access by exploring! The features mentioned above are only the required ones, the spawn, as a whole, features much more! From small farm islands and airships to massive trees and observatories. It has a myriad of different locations and sights that lend novelty to the build, every time the player visits.
---
Cave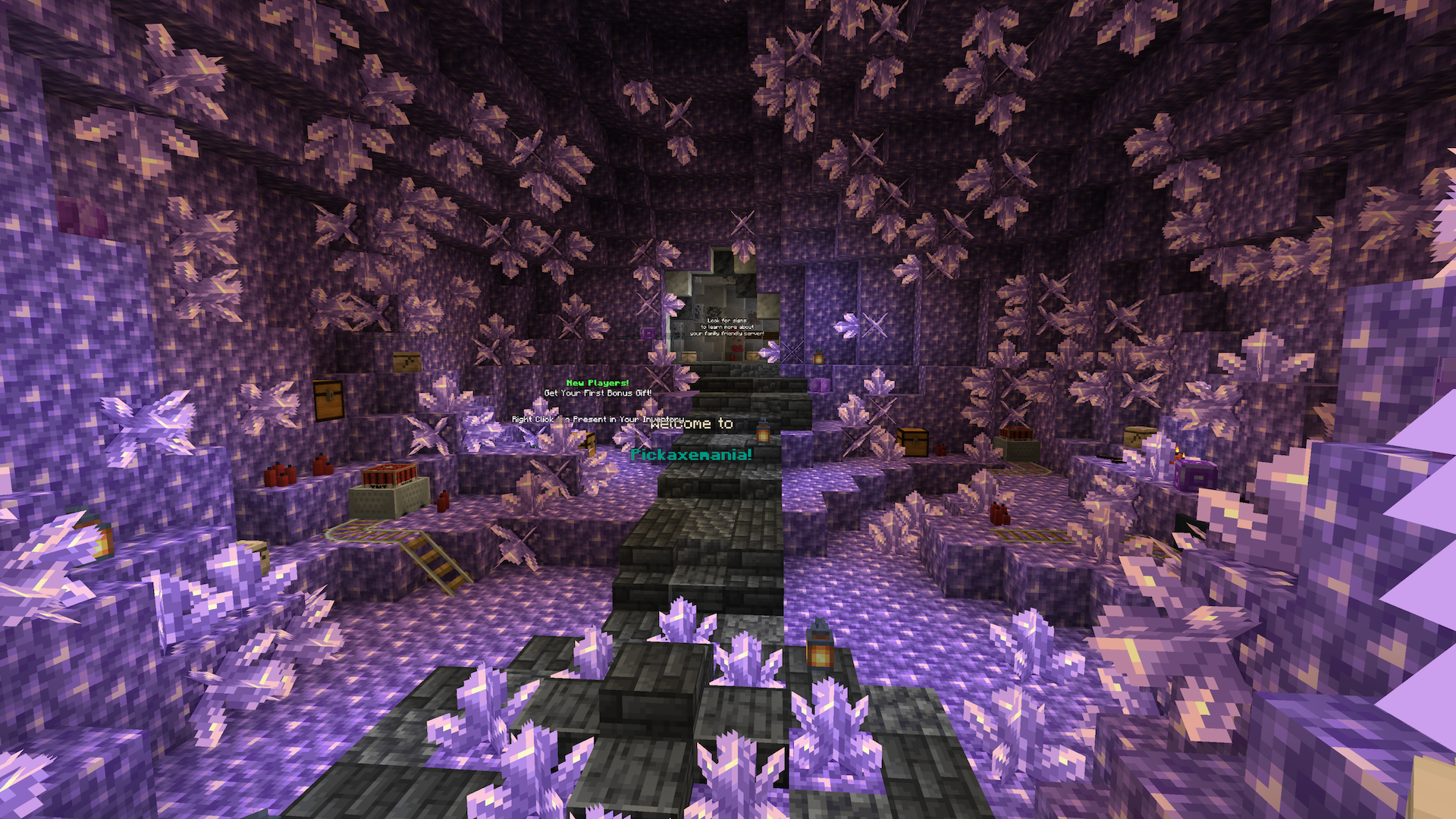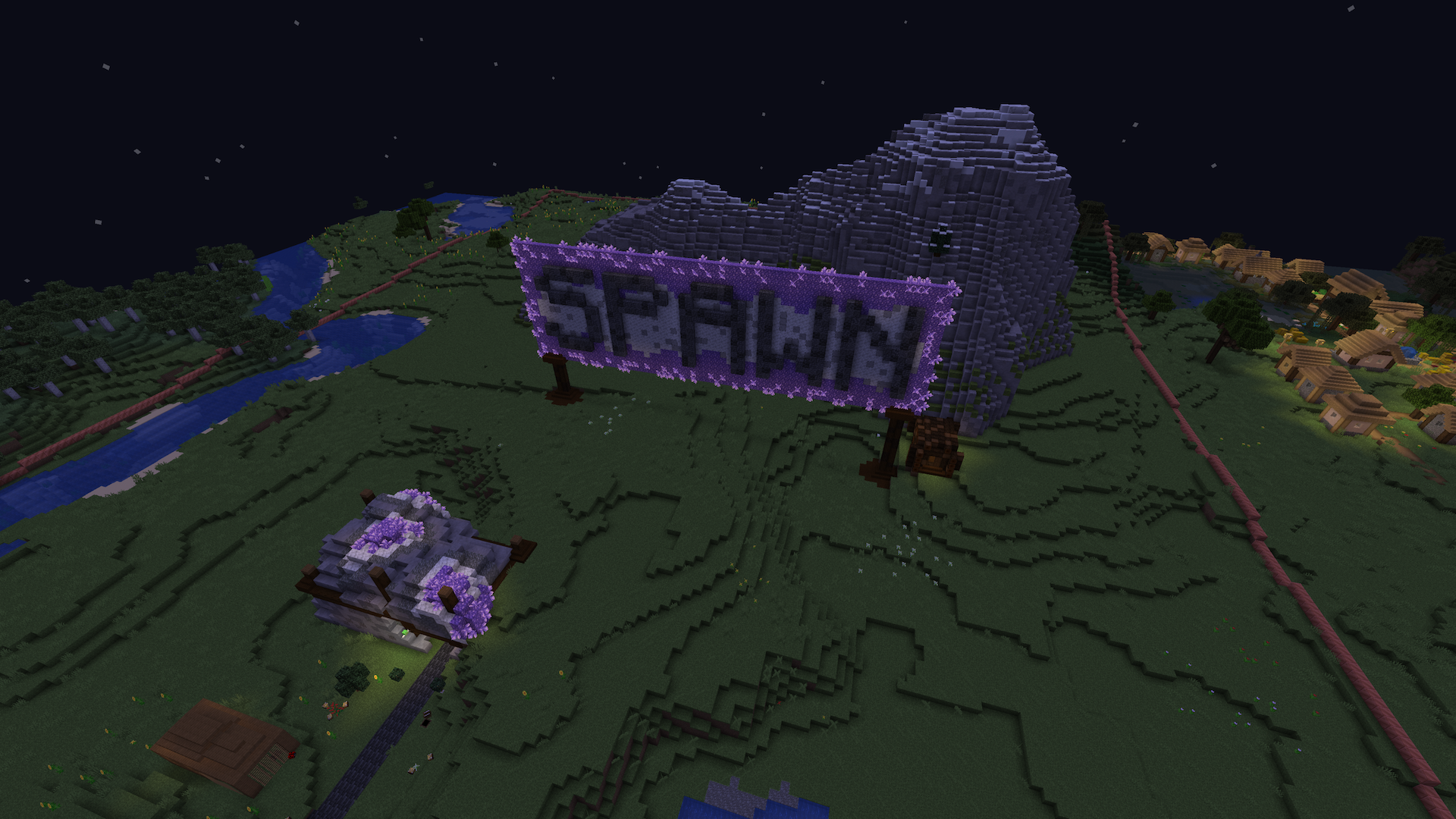 Warp: /warp cave
Builders: ArctWolf, GappleFace, burningflame_97, lltrue_gamerll

About:
So when we went into the project I knew we were gonna need a theme, something minecraft. Wasn't very hard to find it either, with the new release being called Caves and Cliffs. So we built a cave themed spawn, but since most of it was underground we needed a marker at ground level. This prompted us to build a mountain to add our cliff element. In among the spawn are 4 different easter eggs for players to find as well as several head hunts and puns. At 345,9,249 we have a player commemoration area, but I was not experienced enough to fill it in ahead of time. Aaand that concludes my extra description.
The jail is opposite the stairs in the warp section and in the church there are two elevators, an up elevator and a down elevator that lead to a town we call Grotto Haven. There's an Inn, different themed houses, and at the end of the line a bakery. Close to the end there is a Castle that can hold special server recipes.
---
Fairy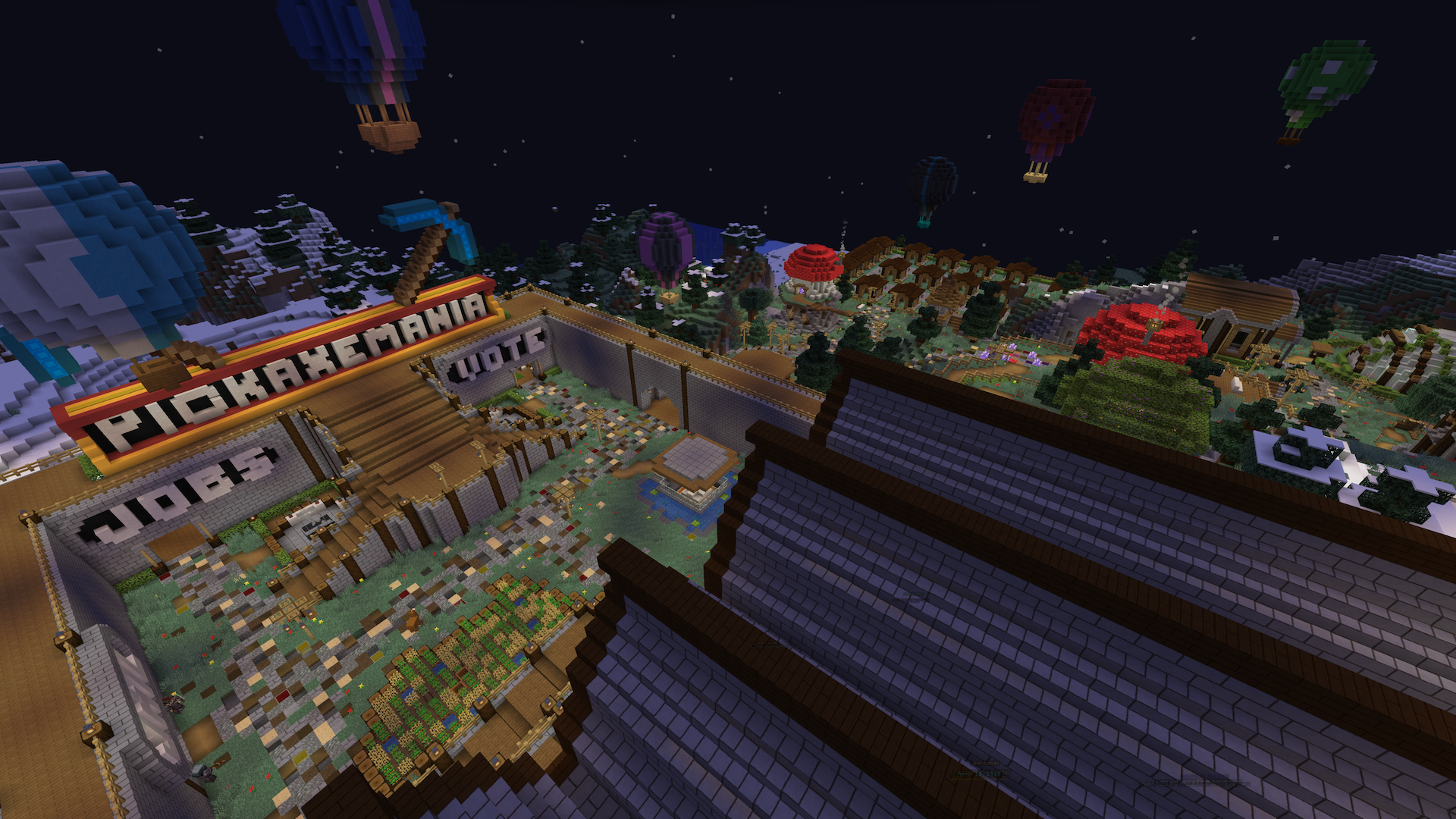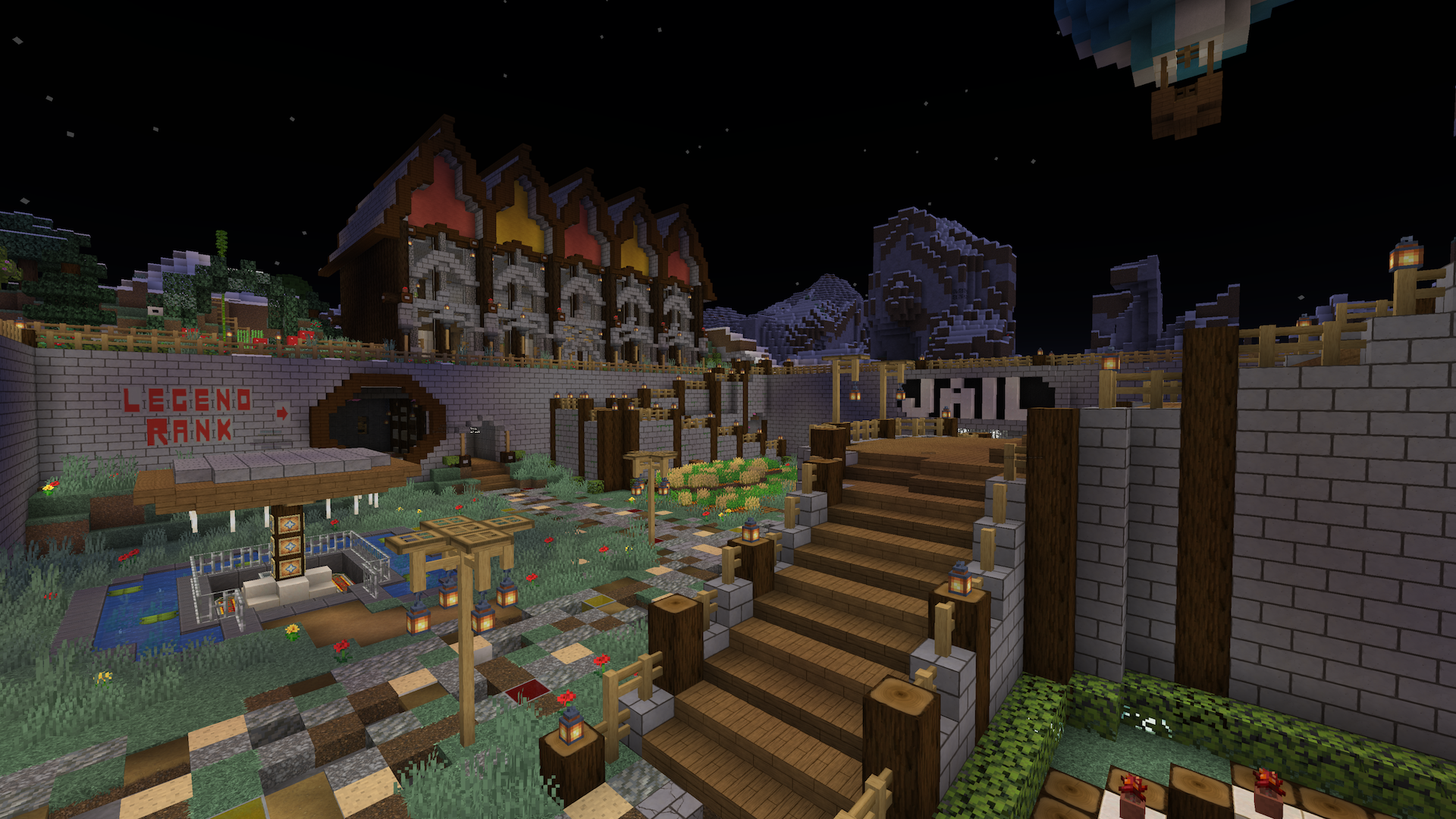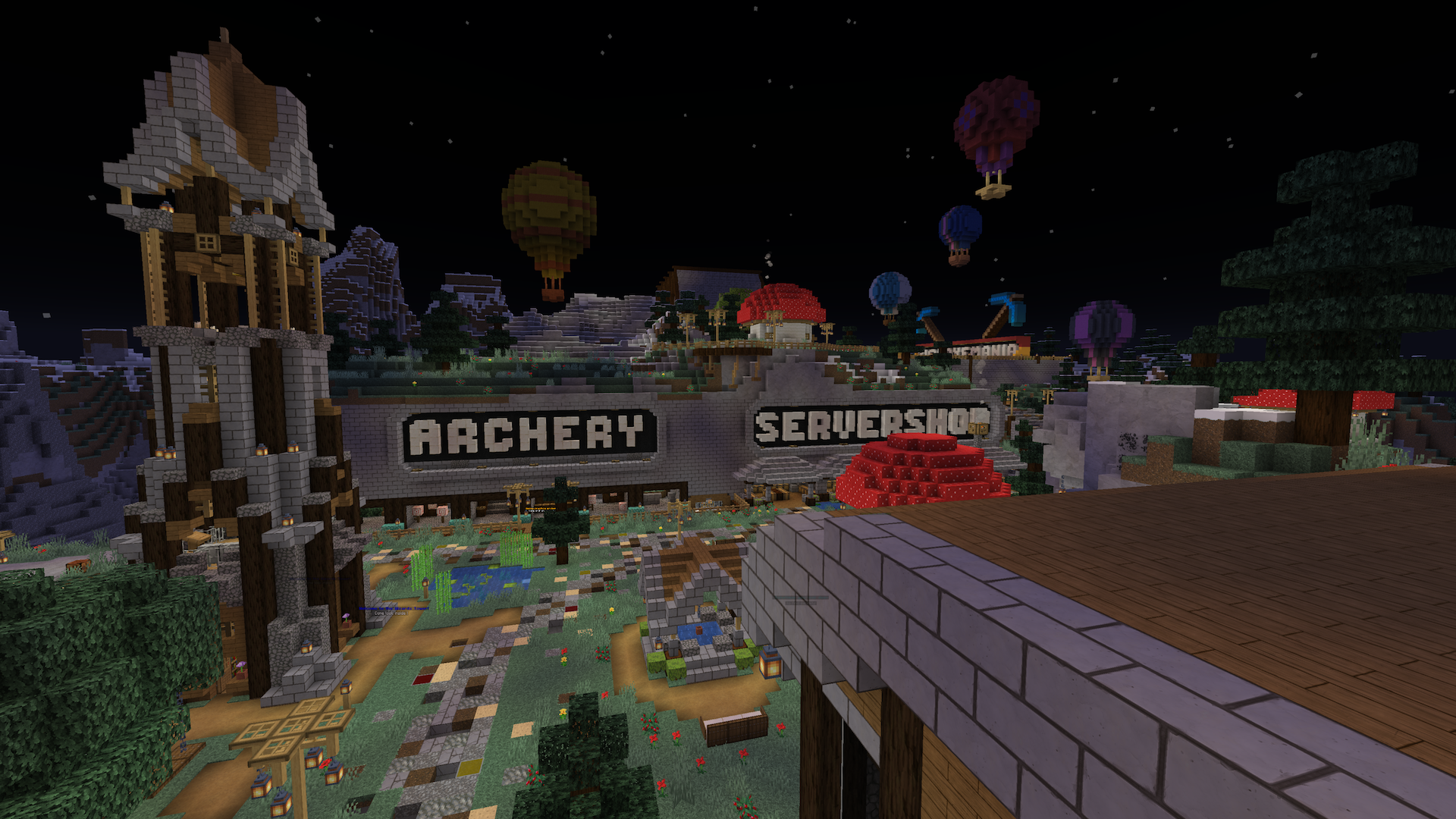 Warp: /warp fairy
Builders: TheMightyRose, Simp4Waifus

About:
The reason we wanted to do the spawn contest was because TheMightyRose has been on the server for a long time and has actually never finished or got encouraged to do it. So I saw that it was happening again and I wanted to put my thought into it and try so I invited my best friend Simp4Waifus to help me do this. The background behind the spawn was really just more of a fairy themed kinda feeling because me and simp4waifus love mushrooms and everything.
We also thought an area to allow people to be able to walk to everything would be the best way especially for new members to the server to be able to look and find everything in an easy manner but also could walk through the whole spawn.
We have all things for everyone liking to help them love the spawn as well. We also thought it be nice to add an archery area right next to the server shops.
There are secret rooms located in:
Legend rank behind the picture frame with a sign behind the seats saying make sure you check over your shoulder to make sure no one watching you.
In the well near the server shop you go into the water to the bottom to the secret treasure room full of valuables
A basement in the library near the greenhouse and it has a small maze to run through for fun.
We hope you like and I want to say I really am proud because I never been able to finish something and hopefully everyone else truly loves it as well.